Rapido!® Take Four!! Composition
Contest - Registration CLOSED after June 1st!
The Rapido! 14 Day Composition Contest has achieved remarkable success over its three cycles to date, distributing many thousands of dollars in prize money and furthering the careers of numerous underrepresented and deserving classical composers. Rapido! is open to composers residing in the United States, and is a unique competition that requires speedy composition, with participants writing a new work in just 2 weeks!
This year's competition - Rapido! Take Four!! – will take place June 8-22. Registration began on April 27, 2015. Five ensembles from Atlanta, Boston, Dallas, Detroit, and San Francisco are participating. The competition's cash prizes total over $20,000, plus performances by all five ensembles and the Atlanta Symphony Orchestra!

Did you miss the registration deadline? Contact us about the wait list for your region. We will be able to fit in extra participants in some regions.
Read the official Press Release to find out more about this year's competition.
---
Five acclaimed chamber ensembles


| | | |
| --- | --- | --- |
| ATLANTA | | |
| BOSTON | | |
| DALLAS | | |
| DETROIT | | |
| SAN FRANCISCO | | |
join with the Grammy award-winning

with prize monies totaling more than $20,000!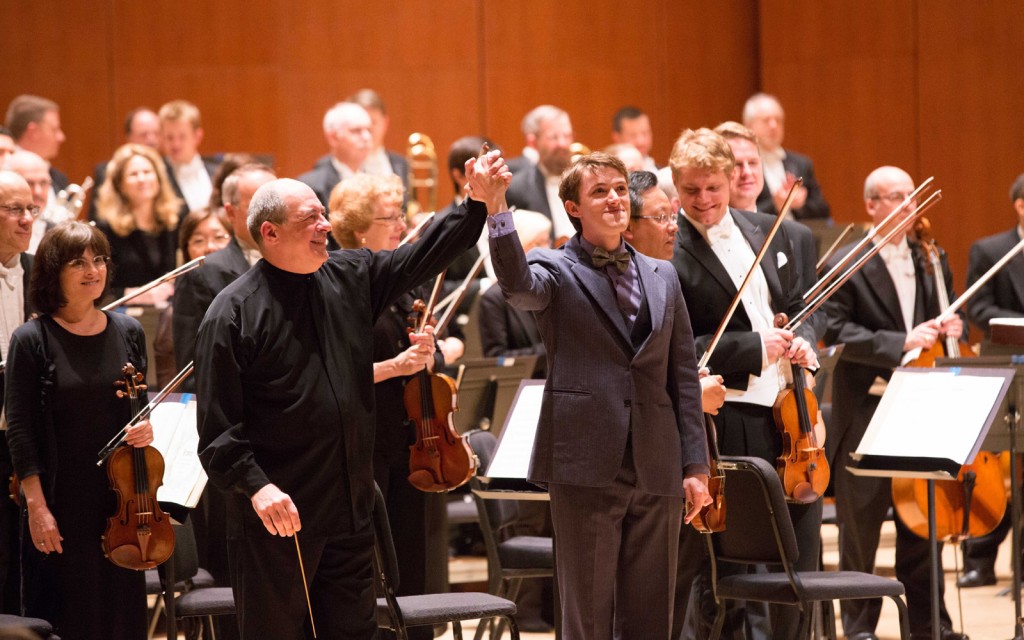 Cycle Three!! Winner Charles Zoll with Robert Spano at the premiere
of his work, May 2014. Photo by Jeff Rothman.
Founded by the Atlanta Chamber Players & The Antinori Foundation
to promote new works for chamber ensemble...and symphony orchestra!
In partnership with the chamber ensembles above, the Atlanta Symphony Orchestra, and the Hambidge Center for the Arts.